How It Works
People stand in front of the camera with props or branded merchandise. We take 4 quick pictures and then our system combines them into an animation which is uploaded instantly to the web and social channels. Oh, and we print a physical copy of the 4 photos too! We're talking takeaway and social sharing all in one.
---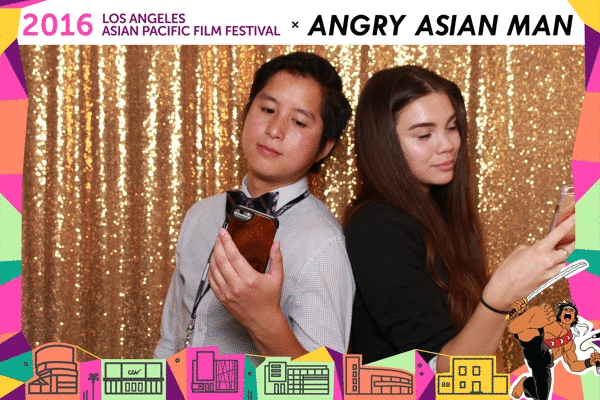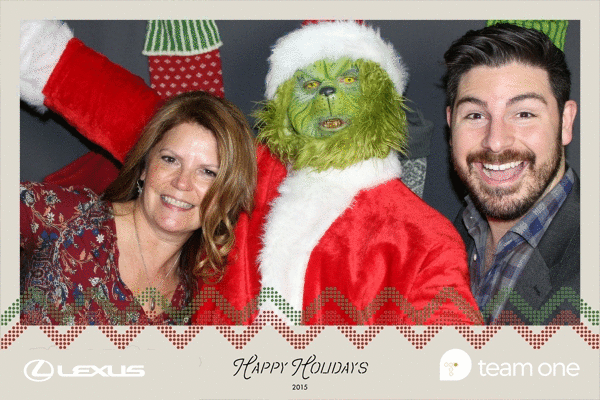 ---
FAQs
We know you have questions about our GIFBooth. So, to help you better understand how it all works, here is a quick list of frequently asked questions:
What's the camera quality?
Studio-quality, 18.1 megapixels. Yep, we'll see the details!
Can we share the photos instantly?
Yes, email delivery is the best. This allows everyone to save their video on their device and share it via Social Media like Instagram, Facebook, Twitter, etc.
Can you have a flat screen display the videos at the event?
Yes, we can seamlessly create slideshows to display on an external monitor at your events! As GIFs are created, they will be added to the playlist, allowing everyone at the event to enjoy.
---
Packages
We're super happy that you're considering us for your event. We've made our service packages as simple as possible for you. Just tell us how many hours you want our GIFBooth for and we'll take care of the rest.
Click on "Get a Quote" below and you'll be pleasantly surprised how instant our quotes are!

Deluxe
3 hours of service
Unlimited animated GIFs
Photo-strip prints
Slideshow Replay
Awesome props
Social Media Integration
Friendly photographer
Extraordinary
4 hours of service
Unlimited animated GIFs
Photo-strip prints
Slideshow Replay
Awesome props
Social Media Integration
Friendly photographer

Extraordinary +
5+ hours of service
Unlimited animated GIFs
Photo-strip prints
Slideshow Replay
Awesome props
Social Media Integration
Friendly photographer
Additional Options
Custom printed backdrop
Custom prop box – "you name it, we bring it"
---